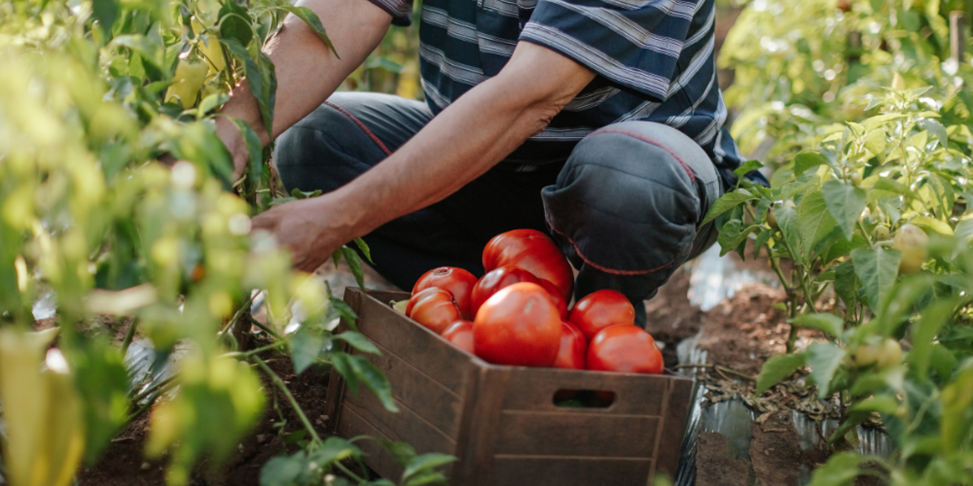 By Jenifer Vogt
"It's difficult to think anything but pleasant thoughts while eating a homegrown tomato."
~Lewis Grizzard, writer
Have you ever held a tomato in the palm of your hand and just mindfully contemplated it as a masterpiece? That may sound a little crazy, but the more you know about tomatoes the less crazy it sounds to describe them that way. They're the perfect food. They're self-packaged and full of nutrients. They serve as the key ingredient in many of the world's diverse cuisines, including both Italian and Chinese food. Yet, no matter how they're used, they retain the unique flavor and characteristics that make recipes work. Try to imagine tomato sauce without, well, tomatoes. Or chili without tomatoes. Or salsa.
According to World Atlas, tomatoes are the most popular vegetable in the world. Globally, 177.04 metric tons of tomatoes are farmed annually, and the three largest producers are the US, China and India. Tomatoes represent 17% of all vegetables produced. Onions are the next most popular at 9%. After potatoes, tomatoes are the second most-consumed vegetable in the US.
Floridians love to brag that they live in Paradise and, especially when it comes to fresh produce, that couldn't be more true. Restaurateurs and home chefs enjoy access to local, farm-fresh tomatoes during Florida's long tomato season from October to June. There are over 30,000 acres of tomato crops in Florida, and it is the second largest producer of tomatoes in the US after California, but the nation's first largest grower of fresh field-grown tomatoes. The estimated annual value of Florida's tomatoes is $437 million.
Peak harvest months vary by location and that information can be found on the website of the Florida Department of Agriculture and Consumer Services. Though tomatoes are a hot weather crop, they stop setting fruit in the Florida summer when the evenings exceed 80 degrees Fahrenheit. Planting times vary between the warmer south and colder northern parts of the state because of the danger of frost. It takes, on average, 120 days for a tomato to go from seed to maturity.
Many varieties of tomatoes can be grown in Florida. Some people swear the best is the Florida Everglades tomato because it prefers full sun, tolerates the alkaline soil, brackish water, and salt winds, and it's resistant to fungal diseases. Some farmers even claim, "This type of tomato seriously grows like a weed." This is an indeterminate variety, meaning it will not grow to a set or determined size. This is also the only variety that can somewhat withstand the heat of the Florida summer.
Other varieties of indeterminate tomatoes that can be grown in Florida include Red Cherry, Sweet Chelsea, Sweet 100, and Sweet Million. The stalking determinate variety includes Floradel, Tropic, Manalucie, and Better Boy. Then there are bush-type to semi-vining large varieties, which include Suncoast, Floramerica, Flora-dad, Duke, Sunny, Solar Set, and Celebrity. A helpful guide with more information on these and even more varieties can be downloaded from the Palm Beach County government's website.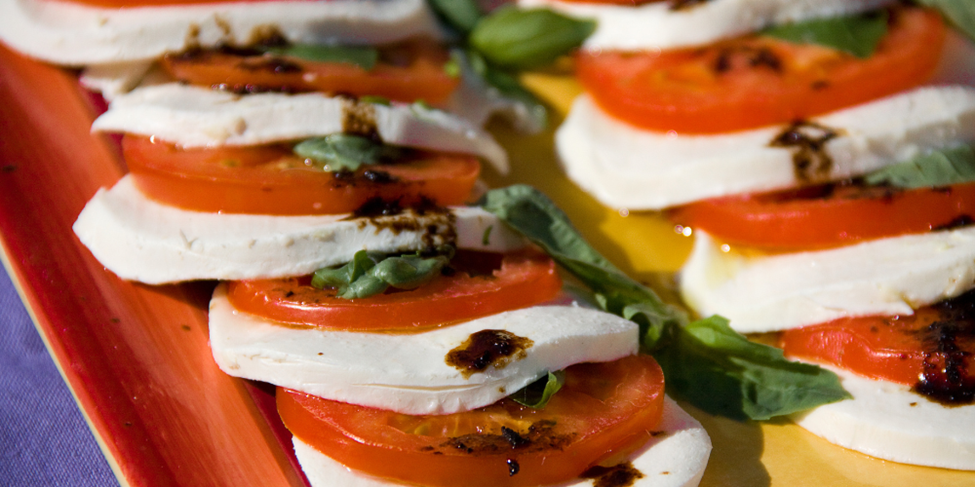 5 Health Benefits of Tomatoes:
Given their versatility and flavor—and how they make every dish a winner—it's not that hard to make tomatoes part of your daily diet. However, there are also some very good health reasons to do so. Tomatoes are a nutrient-dense food that have a ton of health benefits, including the following.
Did You Know? Interesting Facts About Tomatoes
Not all produce has entire websites dedicated to it, like the Florida Tomatoes site, but tomatoes are a very interesting fruit, or vegetable as it may be. There's quite a bit of information about them that you may not already know, such as the following.
Tomatoes are sold as vegetables but, technically, they're fruit. In 1893, the US Supreme Court determined they could be labeled a vegetable.
Whole tomatoes should not be put in the refrigerator. If you put them in the fridge, it kills their flavor. Ideally, you should buy near-ripe tomatoes and allow them to ripen on the kitchen counter. If you want to hasten their ripening and enhance their flavor, put them in a brown paper bag because it traps the ethylene gas they emit.
Don't store cut tomatoes in metal. If you put tomatoes in the fridge after you cut them, don't put them in a metal container because it can react with their acidity. Put them in plastic Tupperware instead.
China is currently the world's largest producer of tomatoes. The United States follows.
Tomatoes pair well with basil, cumin, rosemary, dill, marjoram, tarragon, and sage.
It's rumored that President Thomas Jefferson was the first American to grow and eat tomatoes, which were originally thought to be poisonous.
The most tomatoes harvested from a single plant in one year, according to the Guinness Book of World Records, happened in Florida at Walt Disney World from May 2005 to May 2006. That one plant yielded over 32,000 tomatoes! It's a variety called the giant tree tomato (Lycopersicon esculentum) that originated in China.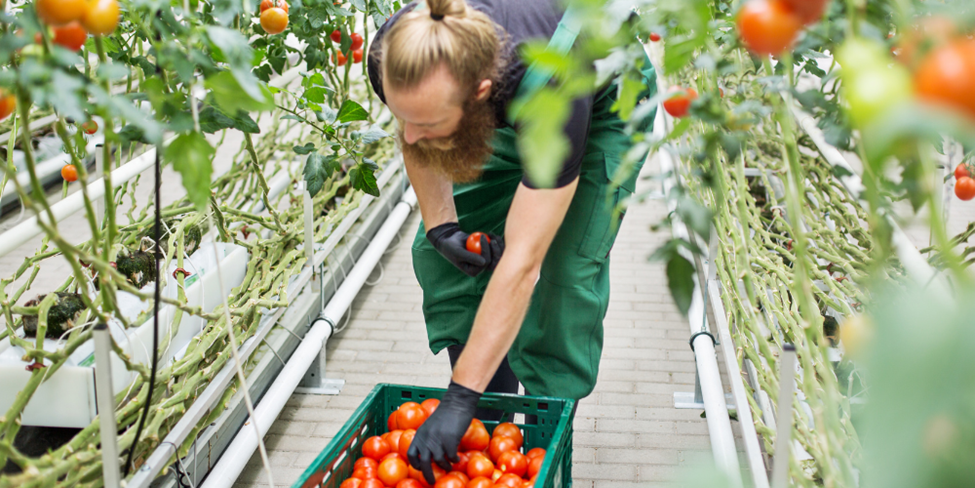 Where to Find Vine-Ripe Tomatoes in Florida
"Look at our farmer's markets today, bursting with heritage breeds and heirloom varieties, foods that were once abundant when we were an agricultural nation, but that we have lost touch with. Bringing all these back helps us connect to our roots, our communities and helps us feed America the proper way."
~Chef José Andrés
If you're not inclined to grow your own, there are many places where you can find farm-fresh, local tomatoes throughout the state of Florida. In fact, many Floridians love that they can shop at their local farmer's market every Saturday morning during the season, which in Florida means not during the hot summer months. The farmer's markets are on pretty much the same schedule every year. They're generally open by mid-October and they start closing in May, if not sooner.
Almost every town and city in Florida has a local farmer's market. They're a state treasure that provides a valuable service to local communities. By making a point to shop at your local farmer's market, you're not just getting the best produce. You're also supporting the local economy and supporting the UN's 17 Sustainable Development Goals.
The Florida Department of Agriculture and Community Services maintains a web page dedicated to Florida's community farmer markets. They report that "In recent years, there has been an increase in local community farmers markets due to the popularity of local, fresh, sustainable and organic foods. The move to support small farms and businesses and connect with the community has been at the forefront of this growth." At the bottom of the page, they also provide the Community Farmer's Market Locator with both an interactive map and a list of all the markets they've been made aware of throughout the state.
The website provides information about the farmers' markets, including questions consumers can ask to determine for certain that the produce on display is locally grown. In some cases, it may not be. It's not uncommon for growers to source out-of-season produce from other parts of the state, or outside the state when it's not available locally. There's also no guarantee that all the produce you see in a stand is organic. If local and organic tomatoes are important to you, be sure to ask the seller questions.
It's not easy to be a tomato farmer in Florida. We owe them our gratitude. In addition to the grueling hot summer months that fry almost all tomato varieties, there's also the fact that tomato season includes crop-decimating perils, like frost and hurricanes. In an interview with Florida Farm & Family, John Mclure of McClure Family Farms/West Coast Tomato LLC whose family's farming roots date back to the 1920s, spoke about some of the difficulties.
McClure explained that everything must be planted by hand, which on his farm necessitates over 500 workers. He also shared that, in tomato farming, in addition to weather risks, there's a constant battle against disease and pests. One of the things they do, that many farms throughout the state also do, is they grow hybrid tomatoes to try and create the most durable variety.
He explained, "We grow hybrids and evaluate their traits across the eight months in all different weather windows and conditions and consider their yields, so we can decide which varieties will allow us to stay ahead of those issues and produce the freshest and most nutritious round and Roma tomatoes."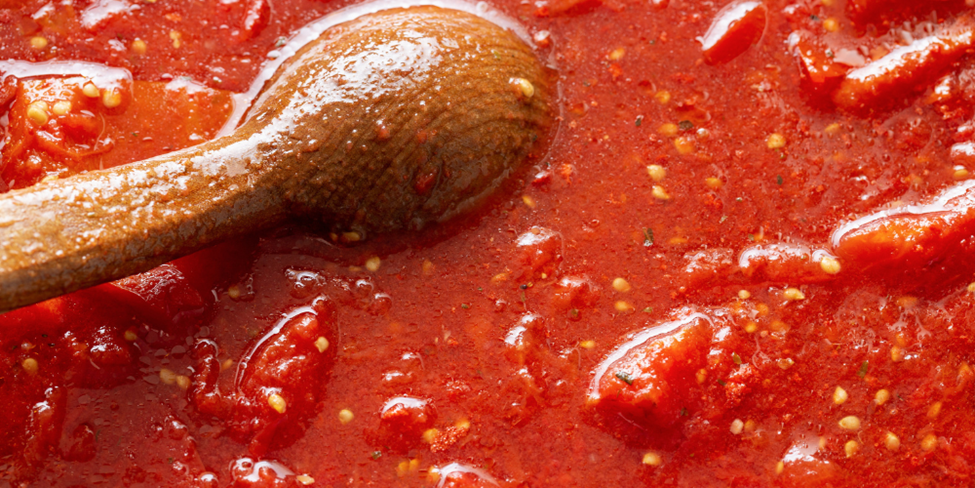 Tomatoes Are a Staple of the Italian Mediterranean Diet
"If food was no longer obliged to make intercontinental journeys, but stayed part of a system in which it can be consumed over short distances, we would save a lot of energy and carbon dioxide emissions. And just think of what we would save in ecological terms without long-distance transportation, refrigeration, and packaging—which ends up on the garbage dump anyway—and storage, which steals time, space, and vast portions of nature and beauty."
~Carlo Petrini, Founder of Slow Food International
Tomatoes are a widely recognized symbol of Italian food. In fact, you'd be hard-pressed to find any image of Italian cooking that doesn't contain a tomato in some manifestation, whether whole as a table decoration or cooked into a marinara sauce. Tomatoes are a staple ingredient in almost all the countries that follow the Mediterranean Diet (link to the blog article about mediterranean diet), a plant-based diet which has been named the healthiest diet in the world for the past six consecutive years by US News & World Report. They are the key to the robust and piquant flavor in many of the Italian Mediterranean Diet dishes served at Ironside Pizza, our Family-style restaurant in Miami.
That's why it's hard to believe when a reporter for CNN points it out that, "Dante didn't eat pizza." In terms of Italy's history, though, the way tomatoes are used in the Italian cooking that we know and love today is a more recent evolution. While the tomato did exist in Italy dating back to the 15th century, it took a long time for Italians to warm up to it as an ingredient in food. The first known tomato sauce recipe was created by Neapolitan chef Antonio Latini and published in his book Lo Scalco alla Moderna in 1694.
By the late 1700s, "the peasants of Naples began to put tomatoes on top of their flatbreads, creating something very close to the modern pizza." It wasn't until the 19th century, however, that tomatoes and tomato sauce were being paired with pasta as part of the Cucina Povera tradition that blossomed in Italy's Tuscany region.  Tomatoes were inexpensive and had a somewhat long shelf life, making them the perfect food for impoverished peasants. From that point forward, their use blossomed throughout the entire country.
Now, the tomato is so essential in authentic Italian cooking that if you surveyed all the Italian expatriates living in the state of Florida, it's likely you'd find a high percentage of them growing their own. Further, for many, their backyard garden is a stone's throw from their authentic backyard Neapolitan pizza ovens. Italians are not simply passionate about food. They're passionate about making sure food is done right. They know that there's no better way to do that then to grow and make your own.
The use of local, vine-ripe beefsteak and baby heirloom tomatoes in dishes like the Caprese salad at an authentic Italian restaurant like Ironside Kitchen is a given. If you've tasted the alternative, flavor-devoid tomatoes sourced from far away, you know there's a big difference. The superiority of authentic Italian food pivots on its dependence on the finest and freshest ingredients. So, it's no surprise the Slow Food movement started in Italy. For Italians it just makes sense to grow organic and buy local because that guarantees food will have the best flavor. Most Italians are environmentalists simply because they love good food and understand it's connection to nature.
The good news is that, if you live in Florida, whether you were born in Italy or not, if you love authentic Italian cooking, you don't have to grow your own, because they're always a short car trip away. The Florida tomato may be a small part of our daily lives but enjoying those small things—relishing and reveling in them—is very much part of the mindful slow food philosophy integral to Italy's la dolce vita lifestyle. So, the next time you see a tomato, take a moment to hold it in your hand and mindfully marvel at and be grateful for nature's work of art.